Selling Your Home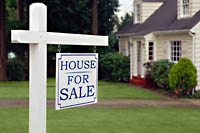 Selling your home can be stressful... it doesn't have to be!!!!I will eliminate the stress from your life.
I will prepare a detailed analysis and discuss in detail with you and your family.
I will make suggestions to help you obtain the best price in the shortest period of time.
I will make sure your home is marketed by a tailored plan reaching targeting the buyers looking for properties in your price range.
Preparation and work is my motto.
I have helped many families Atlantic City, Ventnor, Margate, and Longport reach their goal by handling all aspects of the sale, You will be pleased by the smoothness of our transaction.. So when you decide to sell your home, please contact me and let's get started!
The following articles are a great place to start if you're looking for information about the sales process and how you can get more for your home when you decide to sell.