WELCOME TO MY WEBSITE!
You've made the right choice! I hope you will enjoy a wide variety of useful information and resources designed to help you buy or sell a home more effectively at the South Jersey Shore...Atlantic City, Ventnor, Margate or Longport. The South Jersey Shore or "The Shore" is a wonderful island right on the Atlantic Ocean complete with four beach towns each with a lifestyle to suit everyone. In Atlantic City you will find The Inlet, a developing area with new homes, bayfront townhomes and wonderful docks available for the avid boaters!
Midtown Atlantic City is the "glitter" of Atlantic City with great shopping on the boardwalk or the avenue " The Walk". There is always something to do! Chelsea and the Newton Tract graced by stately and charming homes are south of the Casinos . This exclusive area of Atlantic City is famous for free wide bathing beaches and a residential boardwalk.
Heading South to Ventnor you will find classic homes in the St. Leonards Tract known for architectural beauty, small cottages or beachfront condominiums. You will find a main shopping area featuring interesting shops, ice cream parlors, European-style restaurants and seashore antique shops. Two new subdivisions on the intracoastal, Palm Point and Sunset Point, offer a collection of multi-million dollar homes with water views and slips.
Margate, another unspoiled vacation spot, features a lifestyle for everyone. Beautiful homes greet you along the Parkway Section. Margate has benefited from the revival of Atlantic City yet retains and attracts a notable summer and quality living for year- round clientele. The back bay area with posh restaurants offer the best cuisine. Marinas, fishing and boating are here for your enjoyment. After your dinner stroll along the bay promenade and watch the sunset! Don't forget to visit Lucy! Wide bathing beaches are the best attaction .
Longport, the posh community at the tip of our island, features a variety of styles in architecture from an intimate beach cottage to impressive modern sandcastles of the rich and famous.
Our island known as the South Jersey Riveria features a five-mile boardwalk and fine wide beaches. Remember there is style for everyone. I hope you will be a part of our beautiful island.
You can also search for your dream home by viewing current listings with detailed descriptions and photos. Or you can get help determining the value of your home by requesting a report that includes the prices of similar homes recently sold or currently for sale in the Atlantic City areas: Ventnor, Margate, Longport, Northfield, Linwood and Somers Point.
If you are buying or selling, feel free to contact me and I will be happy to help you with all your real estate needs.
Buyers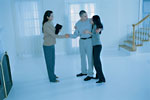 Did you know this is a buyers' market? Now is the time to purchase your home... with interest rates the lowest in many years, serious sellers and the beginning of a market that will soon stabilize, this is your time...don't wait too long! Although the homebuyers credit expired, the real economic stimulus is the lowest interest rates. You can purchase your dream home or begin the search for a starter home at the shore...Now more than ever..this is the time. . I will be with you every step of the way . Read more.
Sellers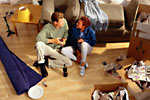 You are thinking of selling. You have questions. How do I price my home in this market? How many months will it take to sell my home? What is my competition? How will buyers see my home? How can I obtain the best price? What do I do first...Don't worry, I will navigate the road for you! There are many twists and turns and I am on top of everything! I will make sure you receive the best care, advice and marketing. I guarantee it! All calls are confidential, lets get together! I will be with you every step of the way. Read more.